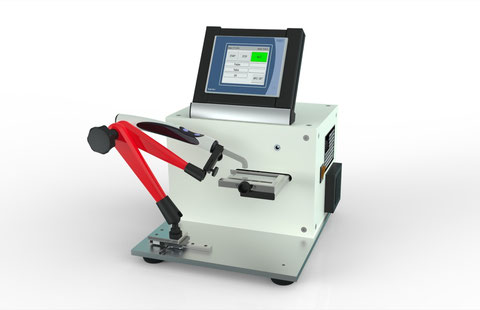 - Simple, intuitive operation through  procedure templates, minimum
  Operator training
- Dust and splash-proof touchscreen
- Modern Design & Technology: linear guidance technology with stepper
  motor ensure high precision in distance and speed
- Documented exporting the resulting data with test parameters and details
  to samples on USB in CSV format
- Two user access levels: supervisor and operator.
  Access level can be protected with a password
- Independent, fully operational system,
  requires no computer and no software installation
Function
The ISO 4049:2001 describes a method for testing the water absorption and solubility of polymer-based restorative materials. For the preparation of the sample, the material is filled into a mold and irradiated according to a prescribed scheme. The exact number of irradiation depends on the diameter of the outlet opening.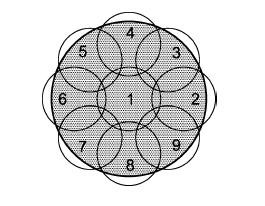 This device allows the automated irradiation of the sample. The defined position, curing time and distance to the sample ensure a reproducible curing and results.
Different schemas, exposure time, radiation radius and repetition of the irradiation scheme can be adjusted.
Due to flexible mounting brackets different irradiation devices can be used. For each device, the distance of the radiation must be positioned.
The simple structure of the software allowe an easy operation of the device.
Due to the compact construction the device is suitable ideal for laboratory use.
Spezification
| | | |
| --- | --- | --- |
| Dimension (W, D, H) ca. |   | ca. 320, 300, 350 mm |
| Weight |   | 12 kg |
| Power Supply |   | 115/230 (50/60 Hz) |
Ordering
Scope of Delivery
1    Device
3    different Holders for irradiation Device
1    Swivel-arm
1    Power Cord CEE 16A (5 m)
1    Operating Instruction
Conditions of Delivery
Delivery: EXW
Shipping time: by arrangement
Technical changes reserved.

The illustrations may differ from the actual equipment.
All data without obligation and not-binding.