Extensiometer manuell
This extensiometer was developed according to the ISO 6873 for dental plasters and ISO11245 Dental Restorations - Phosphate-bonded refractory model die materials.  Investigates is the expansion of dental materials between two points in time.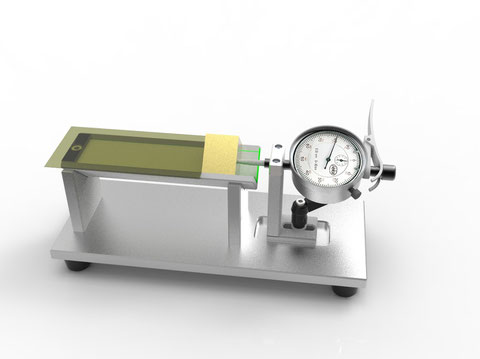 Scope of Delivery
1 Device
1 Operating Instruction
1 Power Cord CEE 16A (5 m)
Ordering
Conditions of Delivery
Delivery: EXW
Shipping time: by arrangement
Technical changes reserved.

The illustrations may differ from the actual equipment.
All data without obligation and not-binding.